Lichtentaler Allee is the most famous street in Baden-Baden and one of the best known in the whole of Baden-Württemberg. It leads mainly through a city park. There are several well-known buildings, theatres and museums along Lichtentaler Allee. The Oos stream flows parallel to Lichtentaler Allee for a few metres.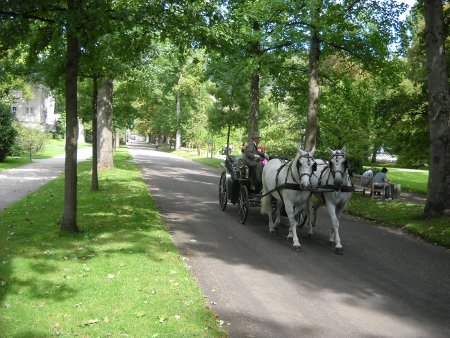 Lichtentaler Allee begins in the centre of Baden-Baden. The street is largely closed to cars. Romantic carriage rides are very popular on Lichtentaler Allee. The trees along the boulevard are interesting. There are said to be over 300 different species of trees: from typical native trees to rare exotic species that can hardly be found anywhere else in Germany.
Lichtentaler Allee leads from the central Goetheplatz to the Lichtental district of Baden-Baden. The very first building on the right-hand side is probably the most important. It is the architecturally extremely impressive theatre of the city of Baden-Baden (see picture below). Other important buildings are the Galerie Belle de Jour, the Kunsthalle, the Museum Frieder Burda and the Stadtmuseum Baden-Baden. Several luxury hotels have also settled along Lichtentaler Allee.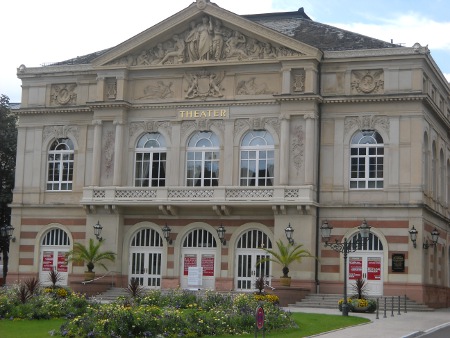 Lichtentaler Allee was largely designed in the middle of the 19th century by Oskar Eduard Benazet, who ran the Baden-Baden casino at the time. He put a large part of the money he earned from the casino into beautifying the town of Baden-Baden.
Trip to Europapark Rust: Many tourists in the Black Forest take a day trip to Europapark Rust, the largest amusement park in Germany. The amusement park is in the west of the Black Forest near the Rhine and the border with France. After Corona, Europa-Park Rust is very busy again. That's why many visitors buy their tickets online beforehand:       >>>>  On the ticket website Getyourguide you can buy tickets online