In Bochum, not far from the city centre in the district of Stahlhausen, stands one of the most interesting halls in the Republic – the Jahrhunderhalle. The Jahrhunderhalle was once a sober and boring industrial building. It served as a gigantic blower room for a cast steel plant. After renovation, it is now a multi-purpose hall of extra class and extra size (9,000 m²). However, the industrial origins of the building are still immediately recognisable even to the layman. But perhaps that is what makes the Century Hall so interesting.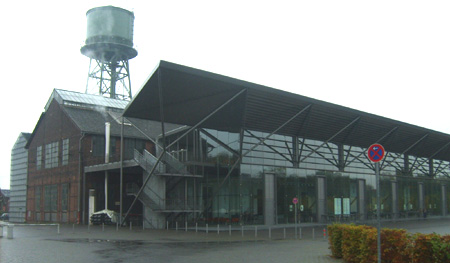 The Jahrhunderhalle consists of three individual halls with different sizes and shapes. This means that the right hall can be used for every type and size of event.
What events are held in the Jahrhunderthalle?
The Century Hall is known for music concerts, theatre performances, operas and much more. In 2016, the famous opera "Rheingold" by Richard Wagner was performed in the large hall in Stahlhausen. In 2009, one of the most famous events to date was held in the Jahrhunderthalle in Bochum, the European Film Award was presented (colloquially known as the Oscar of Europe). The winner in the best film category was "The White Ribbon – A German Children's Story".
It is also popular for congresses and the like. Since 2006, the German music prize 1Live Krone has been awarded in a major event in the Jahrhunderthalle. The Bochum Symphony Orchestra also performs regularly in the acoustically outstanding building.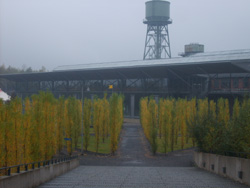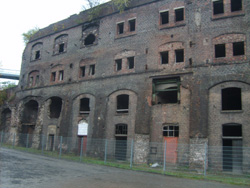 Around the Great Hall in Bochum-Stahlhausen.
The artwork "Baroque Garden" next to the Century Hall (picture left), which consists of several 100 trees, is worth a look. A modern district is gradually being built around the Jahrhunderthalle in the western centre of Bochum with residential buildings, a large city park and cultural facilities. However, many half-ruined industrial buildings still stand on the site (picture right).
How to get there: You can reach the Jahrhunderthalle by tram 302 and 310 from Bochum Hbf (or in 20-30 min on foot). Tram 302 also runs to and from Gelsenkirchen Hbf.