Berge Castle is located in the north of Gelsenkirchen between the districts of Buer and Erle. It is known as a local recreation area by the inhabitants of the Ruhr area mainly because of the large castle park and the neighbouring Berger Lake.
Berg Castle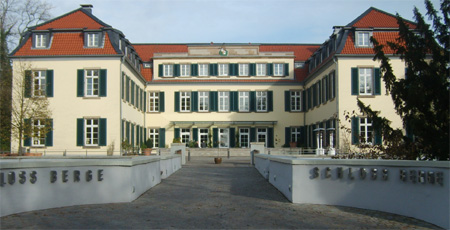 The castle was originally a moated castle. At the end of the 18th century, Schlosss Berge was converted into a baroque castle. Today the owner of the castle is the city of Gelsenkirchen, which renovated it after World War 2. The castle houses one of the best restaurants in Gelsenkirchen and a hotel. Many conferences, weddings etc. take place in Schloss Berge. In the castle garden, 50 metres to the right of the castle, there is a popular beer garden with reasonable prices that is open all year round.
Schlossgarten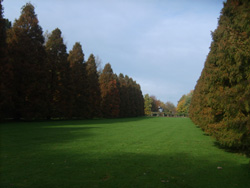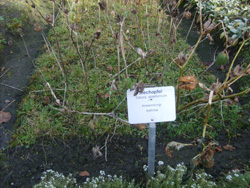 The castle garden of Berge, with over 70 hectares one of the largest in the Ruhr area, was transformed into a city park. The many biotopes, small lakes and ponds in the rococo-style park are interesting. The well-signposted medicinal herb garden at Berge Castle is well worth seeing. You should also take a look at the dalia garden and the perennial garden of the Berger complex. Across the lake from Berger See there is a boat hire service in summer. The summer festival at Berger See is a well-known live music festival (July).