With 300,000 inhabitants, Karlsruhe is the largest city around the Black Forest and the third largest city in Baden-Württemberg after Stuttgart and Mannheim. Karlsruhe used to be the capital of Baden. Today it is the seat of the Federal Constitutional Court and the Federal Supreme Court.
The centre of Karlsruhe is the market square (see picture below). Around this square are the department stores and pedestrian zones. Most of the houses on the market square were built by Friedrich Weinbrenner at the beginning of the 19th century in the classicist style.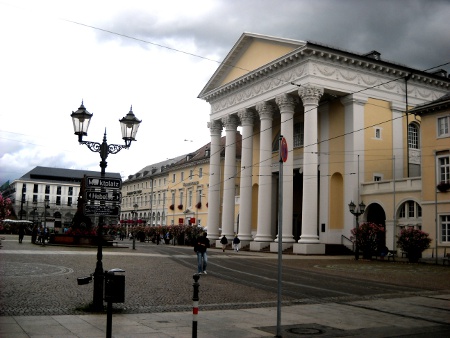 One of the most important sights in Karlsruhe is the famous pyramid on the central market square, which is almost seven metres high. The Karlruher Pyramid, also built by Weinbrenner in 1825, was built in honour of the city's founder, Margrave Karl Wilhelm. His grave is under the structure.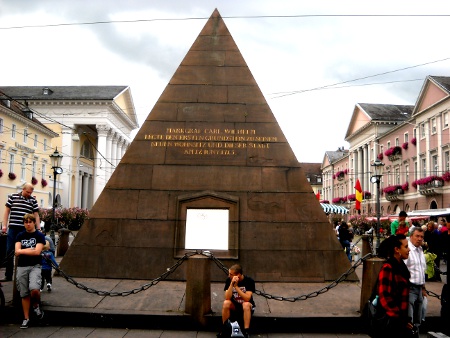 The most important sight in Karlsruhe is by far Karlsruhe Castle. I have written a separate page about the palace and the palace garden.

Another sight in Karlsruhe is the Karlsruhe Zoo with the city garden.
Orientation and transport Karlsruhe: The main railway station is just under 2 km south of Karlsruhe Castle and about 1.5 km south of the market square. Between the main station and the city centre is the zoo. The main means of transport is the S-Bahn. It runs like a tram in the city centre and like a local train outside the city. There, it uses the tracks of the Deutsche Bahn. The Karlsruhe S-Bahn runs, for example, to Pforzheim, Baden-Baden, Rastatt or Bad Wildbad in the Black Forest.