The Pforzheim Jewellery Museum is housed in the Reuchlin House in the southern city centre of Pforzheim. The building, interesting for its architecture alone, was built in the early 1960s by the architect Manfred Lehmbruck. It is located in Pforzheim's city park.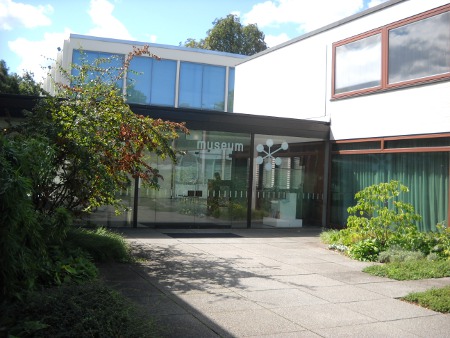 The Pforzheim Jewellery Museum mainly exhibits jewellery, but also watches. The jewellery collection dates back to early antiquity. One focus is a permanent exhibition of ethnlogical jewellery, i.e. jewellery from non-European cultures. Other parts of the Pforzheim Jewellery Museum deal with the history of jewellery in Pforzheim, other rooms with modern jewellery. I particularly liked the pocket watches from the 19th century and the jewellery from the Art Nouveau period, as well as the modern jewellery.
Trip to Europapark Rust: Many tourists in the Black Forest take a day trip to Europapark Rust, the largest amusement park in Germany. The amusement park is in the west of the Black Forest near the Rhine and the border with France. After Corona, Europa-Park Rust is very busy again. That's why many visitors buy their tickets online beforehand:       >>>>  On the ticket website Getyourguide you can buy tickets online
Admission prices Schmuckmuseum Pforzheim: 3 euros adults, concessions 1.50, children up to 14 years pay nothing, families pay a maximum of 5 euros if the children are under 14 years old. As of 2013. Annual tickets are also available (24€ per person or 30€ per family). (As of 2013).
Opening hours Schmuckmuseum Pforzheim 2019: Usually daily except Monday from 10 am to 5 pm. The museum is not open on 24 December and 31 December.
The guided tours of the museum on Sundays at 3 pm are recommended. According to the website, the guided tour does not seem to cost anything extra. It is advisable to book a guided tour in advance. For more information, call 07231/392126.
In the city garden in front of the museum is the famous Reuchlin Monument, in honour of the famous humanist Johannes Reuchlin, who lived around 1500.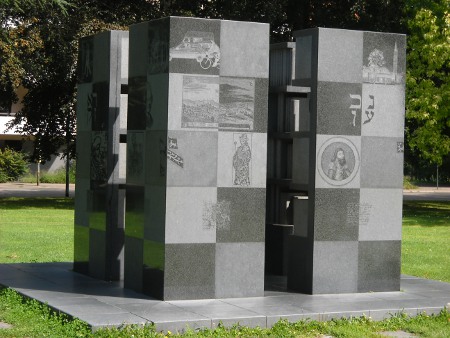 It is worth taking a walk through the beautiful Stadtgarten after visiting the Pforzheim Jewellery Museum; it is the most beautiful park in the jewellery and watchmaking city. If you cross the bridge to the right at the southern end of the Stadtgarten, you are only 100 metres away from the Pforzheim Technical Museum and the Pforzheim Gallery.