Todtmoos is a well-known holiday resort and health spa in the southern part of the Black Forest in the Wehratal valley. Todtmoos is surrounded by mountains and valleys that are a popular hiking area. Todtmoos and its many small suburbs are home to particularly many and beautiful typical Black Forest houses.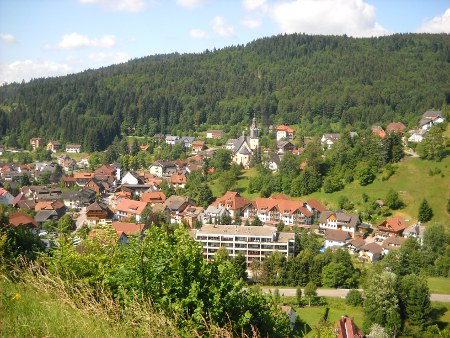 Todtmoos is a health resort. A large clinic is located above the village. Todtmoos is internationally known for a large sled dog race that has taken place here every year since 1975.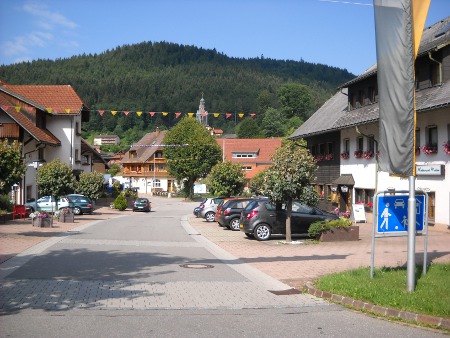 Todtmoos consists of a total of 13 villages, which together have just 2400 inhabitants. The municipality lies between 800 and 1250 metres above sea level. The winters are snowy. The main village of the municipality of Todtmoos is also called Vordertodtmoss. Todtmoos is very popular among hikers.
Activities and sights Todtmoos
Todtmoos Pilgrimage Church: The Todtmoos Pilgrimage Church, also known as "Todtmoos Cathedral", is an impressive sacred building in the Baroque style. It is an important destination for pilgrims and also offers impressive interior decoration.
Hiking and walking: The area around Todtmoos is surrounded by dense forests and picturesque hiking trails. Visitors can explore nature on hikes and walks in the area. Popular destinations are the Todtmoos waterfall and the Feldberg, the highest mountain in the Black Forest.
Healing climatic health resort: Todtmoos is known as a healing climatic health resort that is particularly suitable for people with respiratory diseases and allergies. The clean air and natural surroundings offer rest and relaxation.
Museums: Todtmoos is home to the Black Forest Clock Museum and the Todtmoos Local History Museum, which provide an insight into the history and culture of the region.
Winter sports: In the winter months, Todtmoos offers opportunities for winter sports activities such as skiing, cross-country skiing and tobogganing. The area is particularly attractive for cross-country skiers due to the well-groomed trails.