The Festspielhaus Baden-Baden has room for more than 2500 visitors. To my knowledge, this makes it the largest concert hall in Germany. The Festspielhaus in its present form was only opened in 1998. The front part is the former railway station of Baden-Baden town. After the station was closed, trains only stop at the new Baden-Baden station, about 4 km outside the city centre.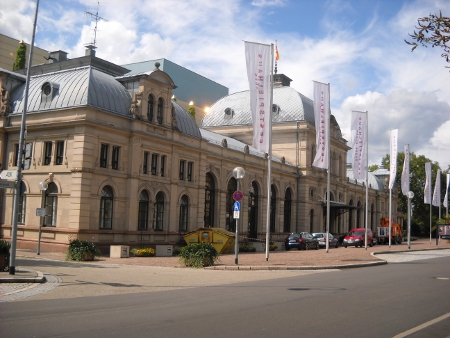 The programme at the Festspielhaus Baden-Baden is divided into four annual periods. At least one opera is performed in each of these four periods. In addition, there are concerts, ballet performances and much more. The Festspielhaus Baden-Baden is always well attended and is one of the most successful classical venues in Germany.
Extremely interesting guided tours of the Festspielhaus Baden-Baden are offered daily. These take place during the week at 11 am and at the weekend at 2 pm. The 8 euros for adults (spa card holders and schoolchildren pay 6 euros) for the 75-minute tour is well worth it.
Tickets for the opera, concert, martinee, ballet, jazz and other events at the Festspielhaus Baden-Baden can also be booked online via the house's successful homepage: http://www.festspielhaus.de