Planten un Blomen is one of the largest, best-known and most beautiful city parks in Hamburg. It is centrally located in the city centre and is about half a square kilometre in size.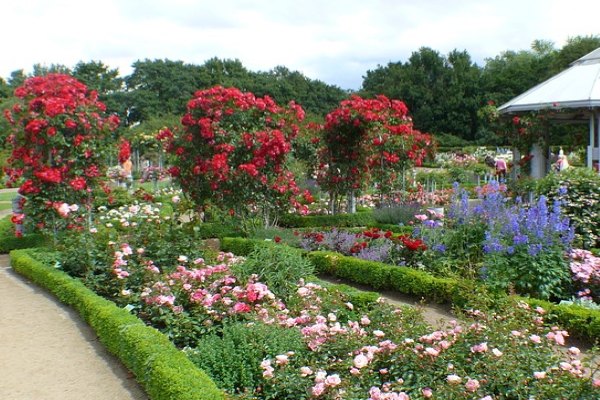 Translated, "Planten un Blomen" simply means "plants and flowers". The name is not Dutch, as many tourists believe, but Low German, an old North German dialect. There used to be an animal park and a cemetery here, but today it is simply a large city park. You will find perhaps the most beautiful playground for children in Hamburg in the Planten un Blomen park. Also worth seeing are the many colourful flowers in spring and the large lake.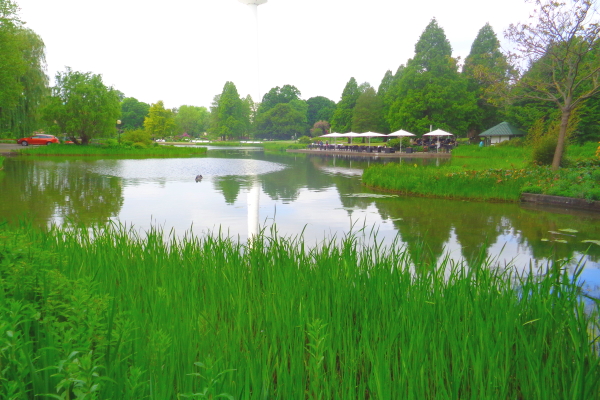 You should not miss the rose garden in the Planten un Blomen park in Hamburg, with around 300 species of roses. The large halls for tropical plants (tropical houses) in the style of a botanical garden are also a sight to see. Here you will find, among other things, great palms, cacti and huge ferns. In summer there is a water light show every evening. The Alpinum with plants from the mountains is also a great attraction.
Book a Hamburg port tour online
In our opinion, the best provider for port tours in Hamburg is Reederei Abicht. Good tour, very nice staff, many departures, funny and informative speakers and much more. We really enjoyed the harbour tour with Abicht. Better to book online beforehand:
There is no entrance fee to the Planten un Blomen park. Night is locked. Opening hours are daily from 7 a.m. to 11 p.m. in summer, and from 7 a.m. to 8 p.m. or 10 p.m. during the rest of the year, depending on the month.
There are two public toilets in the Planten un Blomen park (0.50 cents). You can also play mini-golf. The large playground can be used free of charge from 10 am to 10 pm. In Planten un Blomen there are nice cafés and kiosks with snacks and drinks.
All in all, we think the Planten un Blomen city park with its many attractions is the most beautiful park in Hamburg.
Getting there: The best underground stations for the park are Messehallen and Stephansplatz. You can also walk to Planten un Blomen from the Binnenalster and the central Jungfernstieg in 10 to 15 minutes.