The Pforzheim Technical Museum is located about 1.5 km south of the city centre in the same building as the Pforzheim Galerie. The museum mainly houses clock-making and jewellery-making machines from various eras. Admission to the interesting Pforzheim Technical Museum is free.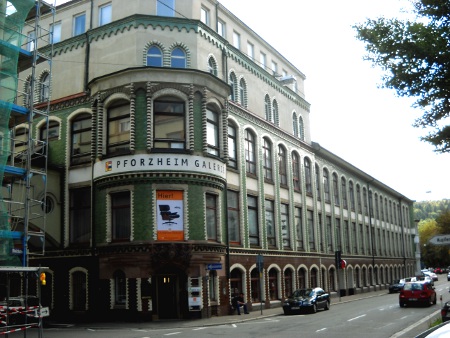 While the jewellery-making machines are on the ground floor, the clock-making machines are on the first floor. Several competent employees show visitors how the machines used to be worked and answer every question willingly and in detail. Several hundred old machines have found a new home in the museum.
Opening hours 2020 Pforzheim Technical Museum: In the past, the interesting exhibition was only rarely open, but now the opening hours have been significantly extended. The museum, which focuses on jewellery and watches, is open Wednesday, Thursday, Friday and Saturday afternoons from 2 to 5 pm. On Sunday, the opening hours are from 10 am to 5 pm. The Technical Museum in Pforzheim is not open on Monday and Tuesday. Other opening hours may apply on public holidays.
Admission prices Technical Museum Pforzheim: Admission costs 3 euros, with a discount 2 euros. There is a combination ticket with the Jewellery Museum for 6 euros (as of early 2019).
Tip: Information about two other technical museums
The best-known technical museum in Germany is the Deutsches Museum in Munich: Click here
New, modern and very interesting is the large museum Techmania in Pilsen / Czech Republic: Click here
The Porcelain Museum in Dresden is also very interesting.
Trip to Europapark Rust: Many tourists in the Black Forest take a day trip to Europapark Rust, the largest amusement park in Germany. The amusement park is in the west of the Black Forest near the Rhine and the border with France. After Corona, Europa-Park Rust is very busy again. That's why many visitors buy their tickets online beforehand:       >>>>  On the ticket website Getyourguide you can buy tickets online