Bochum's botanical garden, located directly behind the Ruhr University, is one of the largest and most interesting botanical gardens in the Ruhr region. The free admission is also worth mentioning. The botanical garden was opened in the 1960s and has been constantly expanded. Highlights are the tropical house, the alpine house, the savannah houses and the famous Chinese garden.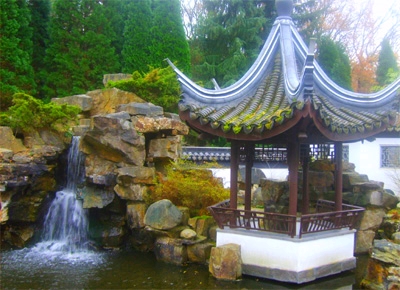 The Chinese Garden is located in the middle of the Botanical Garden and looks very authentically Chinese. No wonder, the components were actually made in China and transported to Bochum. The Chinese Garden was first built in 1990, but was restored and expanded in 2001. It was planned and created together with the Ruhr University's partner university, Tongji University in Shanghai.
In the large tropical house you feel transported to the rainforest. Tropical plants as well as birds are "at home" in the 17-metre-high tropical house.
The Desert House is divided into three sections: South America, South Africa and Madagascar. Also worth seeing are the new savannah houses, completed around 2001, which show, for example, bush landscapes in Australia.
Among the open-air areas, the Alpinum, for example, is interesting. There you can see plants from mountain landscapes such as the Alps or the Pyrenees. Other landscape imitations such as heath or moorland should not be missed either.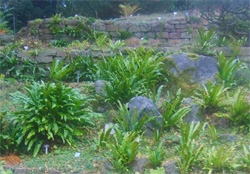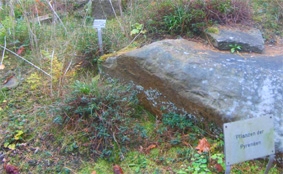 Admission fees Botanic Garden Bochum: Admission is free at all times and for everyone! The Chinese Garden, the greenhouses, etc. also do not charge admission.
Opening hours Botanic Garden Bochum (as of June 2019): In summer 9am-6pm, in winter until 4pm due to earlier darkness. The plant houses close at 5 pm in summer (3:30 pm in winter).
How to get to the Botanic Garden Bochum: Take underground line 35 to the Ruhr-Uni. Then walk across and straight ahead through the university to the refectory. Go down the stairs behind the refectory. The entrance to the Botanical Garden is 50-100 metres on the left.
Another page about botanical gardens: The Berlin Botanical Garden is much larger.