The Margarethenhohe in the south-west of Essen is one of the largest and best-known workers' housing estates in the Ruhr area. The estate was built between 1907 and 1920. It is named after its founder Margarethe Krupp. Margarethe Krupp was the wife of the industrialist Friedrich Alfred Krupp, who died in 1902. After her husband's death, Margarethe Krupp donated a lot of money to social projects, the largest of which was the philanthropic housing project Margarethenhohe. A monument was erected to her on the central square of the workers' housing estate (see picture)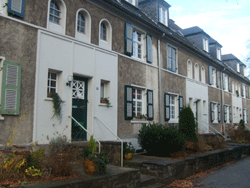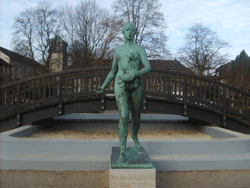 Interestingly, in contrast to other workers' housing estates from this period, hardly one house on the Margarethenhöhe resembles another. This is thanks to the outstanding architect Georg Metzendorf, who made the construction of Margarethenhöhe his life's work. He built rather smaller houses. The Margarethenhöhe consists of about 1,000 houses with (today) 3,000 flats. Margarethenhöhe is still one of the most popular residential areas in Essen, despite the rather small flats for today's times.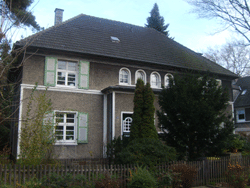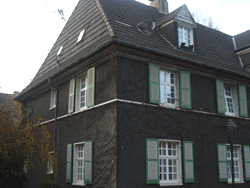 How to get there: The Margarethenhohe can be reached by underground U17, for example, from the main railway station and Essen city centre every 10 minutes. "Margarethenhöhe" is the terminus of this line. You should allow one to two hours for a walk through the Margarethenhöhe.
Other interesting sights in the city of Essen include the former Zollverein mine and the ultra-modern Museum Folkwang Essen (modern art).
The famous Villa Hugel in Essen, where the Krupp family lived for a long time, is also worth seeing.
Links
Castel Sant Angelo Tickets: Information (buy online, opening hours and much more)
Accademia Venice tickets: It is also possible to buy tickets for these sights (art museum) on the internet