Uberlingen (German Überlingen) is located on the north-western shore of Lake Constance on Lake Überlingen, a branch of Lake Constance. The town has around 22,000 inhabitants and is the fourth largest German town on Lake Constance after Constance, Friedrichshafen and Lindau. Uberlingen offers visitors, for example, a beautiful, large old town and a long lakeside promenade along Lake Constance.
Kontanz City tour with private guide, well done and highly recommended:  Click here
The most important building in Uberlingen is the Gothic-style cathedral (late Gothic, built between the 14th and 16th centuries). St. Nicholas Minster is known, among other things, for its two very dissimilar towers. The tall white northern tower is much higher and has a completely different architectural style compared to the southern tower.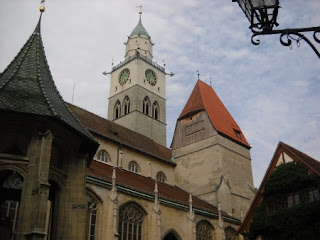 The beautiful town hall and the rest of Uberlingen's old town are also worth seeing. The old town can be divided into Oberstadt and Unterstadt. The two parts are connected by several paths. Almost all of Überlingen's town centre is a pedestrian zone or traffic-calmed zone.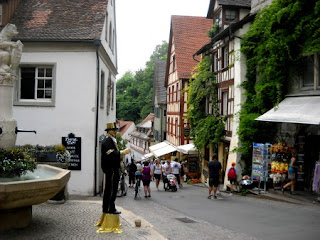 Just as many tourists stroll along the long lakeside promenade, perhaps the most beautiful and promenade along Lake Constance. In my opinion, Uberlingen's city garden is the most beautiful city park on Lake Constance in Germany. It is located just a few metres outside the old town. The Uberlingen town museum is also worth a visit.
Getting to Uberlingen: You can often reach Überlingen by train. The town lies on the Friedrichshafen – Singen line. Buses run frequently to Meersburg, for example. Ferries depart from Uberlingen in summer to the flower island of Mainau and to Constance.