Bernau is the favourite holiday destination for many connoisseurs of the Black Forest. Bernau is located in the middle of the Hochschwarzwald, but somewhat away from the main roads. Above all, it is still much quieter in Bernau than in other places in the area. Bernau is perhaps the most unspoilt place in the Black Forest. Nowhere else can you find more beautiful Black Forest farms with typical architecture. The region around Bernau is ideal for hikers.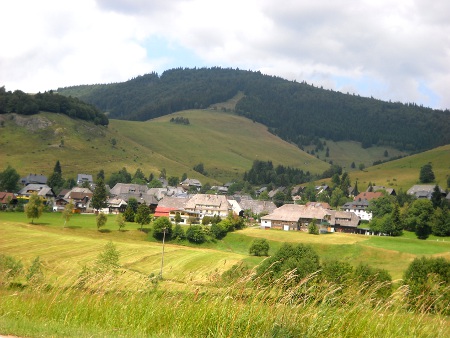 Large parts of the area of the municipality of Bernau lie at an altitude of over 1000 metres. It is one of the places in Germany with the most precipitation. In summer, however, there are also many beautiful days with blue skies. Days with over 25 degrees are rare up here. The municipality of Bernau consists of about 10 villages.
The typical Black Forest farm in the Bernau district of Oberlehen is the Resenhof (see picture below). The Resenhof has been home to a very interesting museum since 1977. The exhibition is dedicated to the living and working conditions of the people in the Upper Black Forest about 100 years ago.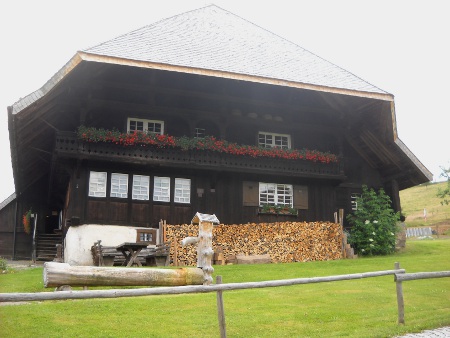 Hans-Thoma Museum Bernau
The most famous citizen of Bernau, the painter Hans Thoma (1839 – 1924), also came from Oberlehen. Among other things, he painted landscapes in the Black Forest. The Hans Thoma Museum is located in Bernau – Innerlehen. It exhibits works by Hans Thoma and other artists. The well-known Hans Thoma Prize is named after the Bernau artist.
Opening hours of the Art Museum 2017: Wed, Thu, Fri: 10-12, 14 -17, weekend and public holiday: 11:30 -17 throughout.
Admission Hans Thoma Art Museum (as of June 2017): 4 euros, children up to 16 years 2 euros, small reduction with the Black Forest guest card. Those with the Upper Rhine Museum Pass do not have to pay an entrance fee to the museum.
All about Ballooning Berlin, directly in the city centre.