St Pauli is the best-known district of Hamburg. Almost everyone first thinks of the harbour and the amusement district around the Reeperbahn. But football is also inseparably linked with St Pauli.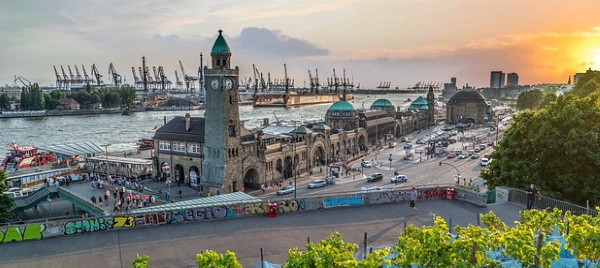 The Reeperbahn in Hamburg St Pauli is probably the most famous nightlife district in Germany, possibly in the whole of Europe. It is home to legendary pubs, nightclubs, sex clubs and brothels. Every night many thousands of people come in search of party, booze or sex.
Nowhere in Germany are more pubs open around the clock, nowhere is busier. We have written a separate article about pubs around the Reeperbahn: Click here
The harbour is only about 10 minutes away on foot. Large passenger ships used to depart for distant countries from the Landungsbrücken. Today, the Landungsbrücken in St Pauli mainly offers harbour tours through the huge port of Hamburg. More information on harbour tours Hamburg
There are still day trips by ship to Helgoland from Landungsbrucken. There are many restaurants here, and the Landungsbrucken is also a good place for a real North German fish sandwich.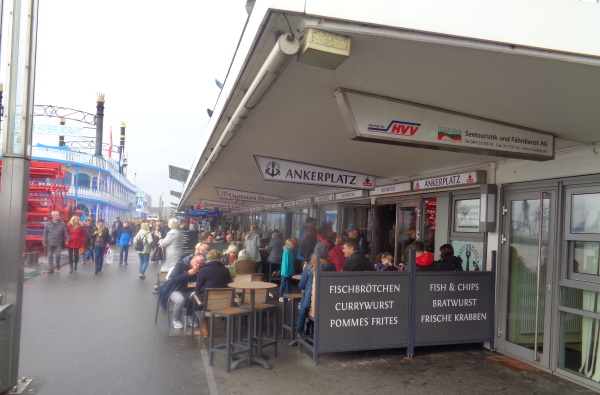 You should also go down into the Elbe tunnel once. It is a tunnel under the Elbe, today mainly for pedestrians and cyclists.
The St Pauli stadium is not far from the Reeperbahn. 25.000 spectators now fit into the Millerntor Stadium at Heiligengeistfeld, home games are usually sold out long beforehand. Next to the stadium is the Hamburg Cathedral, the largest folk festival in northern Germany, which takes place three times a year.