In this article you will find all visitor information for the Spicy's Spice Museum in Hamburg.
Spicy's Spice Museum is an interesting museum in Hamburg's Hafencity , the former warehouse district in Hamburg. In former times, the Speicherstadt was probably the largest warehouse in the world. Goods came to Hamburg by ship from all parts of the world and were temporarily stored here. The goods also included spices. A large proportion of all the spices that Germany imported passed through the Speicherstadt. In addition to spices, coffee, cocoa, tea and carpets were other traditional important import goods at the Port of Hamburg.
Online tickets for the Spice Museum are available at this link.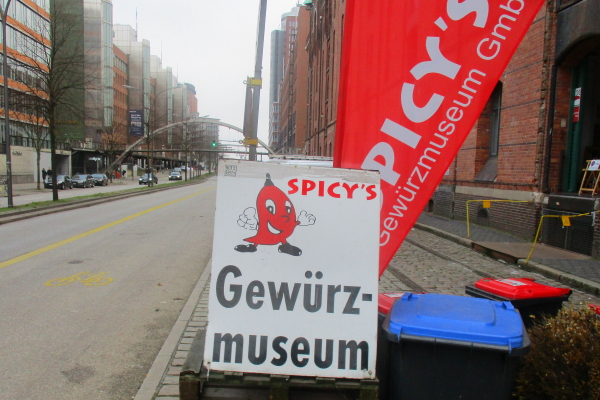 There are many hundreds of spices on display at Spicy's Spice Museum. We have never heard of many of them. You can smell many spices and even taste some.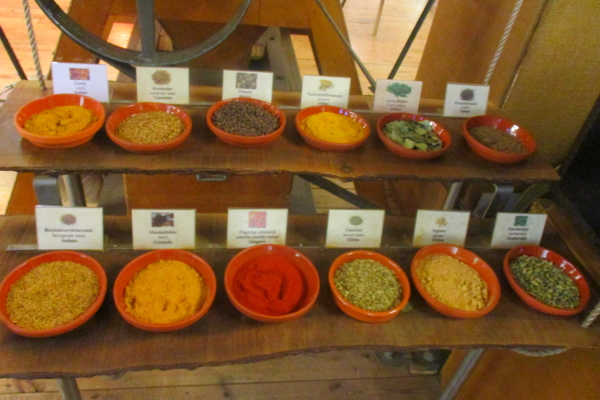 The many spices include, for example, many varieties of pepper or vanilla. In the picture below is a display case in the Spice Museum with different types of vanilla.
For many visitors, a highlight of Spicy's spice museum is the tasting of the spices. This is possible in a special part of the museum. This is very interesting, as you don't know many spices at all. Completely new flavours.
In addition, there are some machines for processing and packaging the spices in the Hamburg Spice Museum. There is also a lot about packaging the spices, such as tea in boxes or coffee in bags.
Tickets and admission prices 2022 Spicy's Spice Museum
Online tickets for the Spice Museum are available at this link
Adults pay 5 euros, admission. Children from 4 to 14 years pay 2 euros. Smaller children can enter the Spice Museum in the Speicherstadt for free.
Opening hours 2022 Spicy's Museum
The museum is open daily from 10 am to 5 pm. It is only closed on a few public holidays, such as Christmas.
Directions to the Spice Museum Hamburg
The museum is located in an old warehouse (worth seeing) on the 2nd floor. The underground station of line U3 Baumwall is only a few minutes walk away. Bus 111 stops in the street in front of the Spice Museum.
Online tickets for the Spice Museum are available at this link.
Nearby on the same street is the Speicherstadtmuseum Hamburg. The famous Elbphilharmonie concert hall is just a few minutes away. Also within walking distance is Automobilmuseum Prototyp.