Todtnau is a holiday resort in the Upper Black Forest not far from the Feldberg, the highest mountain in the Black Forest. Todtnau lies at an altitude of about 600 metres in the Wiesental valley. The B317 federal road connects Todtnau with Titisee and Donaueschingen via the well-known Feldberg Pass. The small town has about 5000 inhabitants.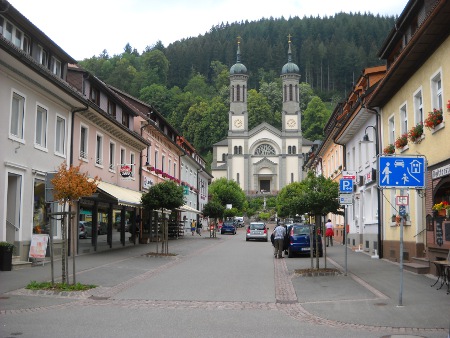 Todtnau is a well-known winter sports resort. The local ski club has existed for 120 years. The village is dominated by the large St Todtnau parish church. In past centuries Todtnau was a mining town. Silver and lead in particular were mined. A chairlift leads up to Todtnau's local mountain, the Hasenhorn. One of the best toboggan runs (coaster runs) in Germany is on the Hasenhorn.
Todtnau is particularly popular with hikers. A hiking trail leads from here up the Feldberg. More of a walk is the path to the Todtnau Waterfalls (about 2.4 km from Todtnau, signpost in front of the church). More than 400,000 people are said to come to the almost 100-metre-high waterfalls every year. If the 2 km is too far for you, you can also drive up. From Todtnau, take the road towards Freiburg. After about 3 km you reach a large car park about 300 metres from the Todtnau waterfalls (well signposted). There is a kiosk at the car park with cheap food and drinks.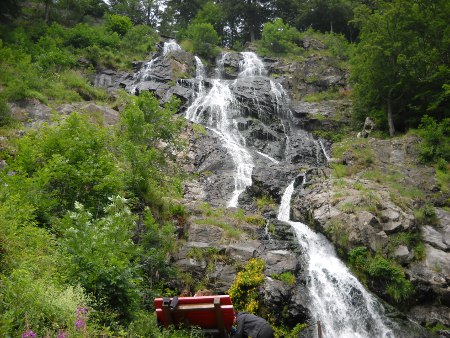 The Todtnau Waterfalls is one of the main attractions and sights in the region. This natural waterfall is the highest in Germany and offers impressive views. There are hiking trails and viewing platforms to explore the waterfall.
Hasenhorn Coaster: The Hasenhorn Coaster is a summer toboggan run on the Hasenhorn in Todtnau. During the toboggan ride, visitors can enjoy the beautiful view of the Black Forest.