St Blasien is one of the most interesting places in the southern Black Forest. It is a well-known pub resort and health resort. It is a good starting point for exploring the Upper Black Forest.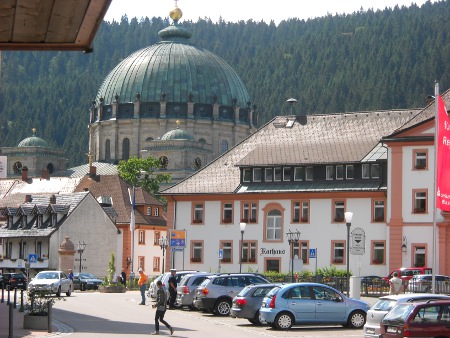 Sights St Blasien
The towering building in St Blasien is the abbey church with its huge dome. It is said to be the third largest dome on a church in Europe (diameter over 35 metres, height over 60 metres). It was built at the end of the 18th century by the architect d'Ixnard. In the vernacular, the domed building is called the "Black Forest Cathedral".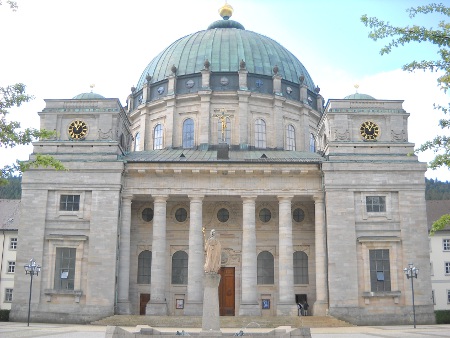 Above St Blasien there is a game enclosure that is not only interesting for children, with deer and wild boars among other things. The entrance is about 20 minutes' walk from the centre of St Blasien. Also worth a walk from St Blasien is the Albsee, a reservoir several kilometres long (about 30-40 minutes easy walk from St Blasien). The district museum of the Waldshut district, which is located in St Blasien, is also worth seeing.
The largest dome structures in the world include the Florence Cathedral, St Peter's Basilica in the Vatican and the Pantheon in Rome / Italy.